For suppliers
Manage All Your Ecommerce Resellers From One Place!
Automated product & order management integration to your eCommerce resellers
Stedger x WeShipp
Right from the beginning, Stedger has proven a valuable and vital partner for Society of Lifestyle when it comes to our dropshipment concept called WeShipp. From day one, they have listened to our wishes and ambitions and have built the tool we need to succeed together. The partnership is professional, loyal and sustainable. And we'll continue growing with the needs of our customers at the forefront. The Stedger team is highly focused, goal oriented and responds to mistakes and changes in a quick and agile way. Our customers' satisfaction with the system and its functions is tremendously valuable to us. With Stedger as a partner, we are able to onboard and service our chosen WeShipp customers in a new and effective way. It gives us room to grow our concept, explore new initiatives and support the needs of our customers. The drive, innovation and charisma of the Stedger team makes us very happy about the partnership. They come highly recommended.
Get your products to market faster than ever - forever.
Imagine if your eCommerce customers could have your products ready to sell a few minutes after they're created in your system. With Stedger, they can. All your connected eCommerce resellers can simply choose and create your products in a few minutes.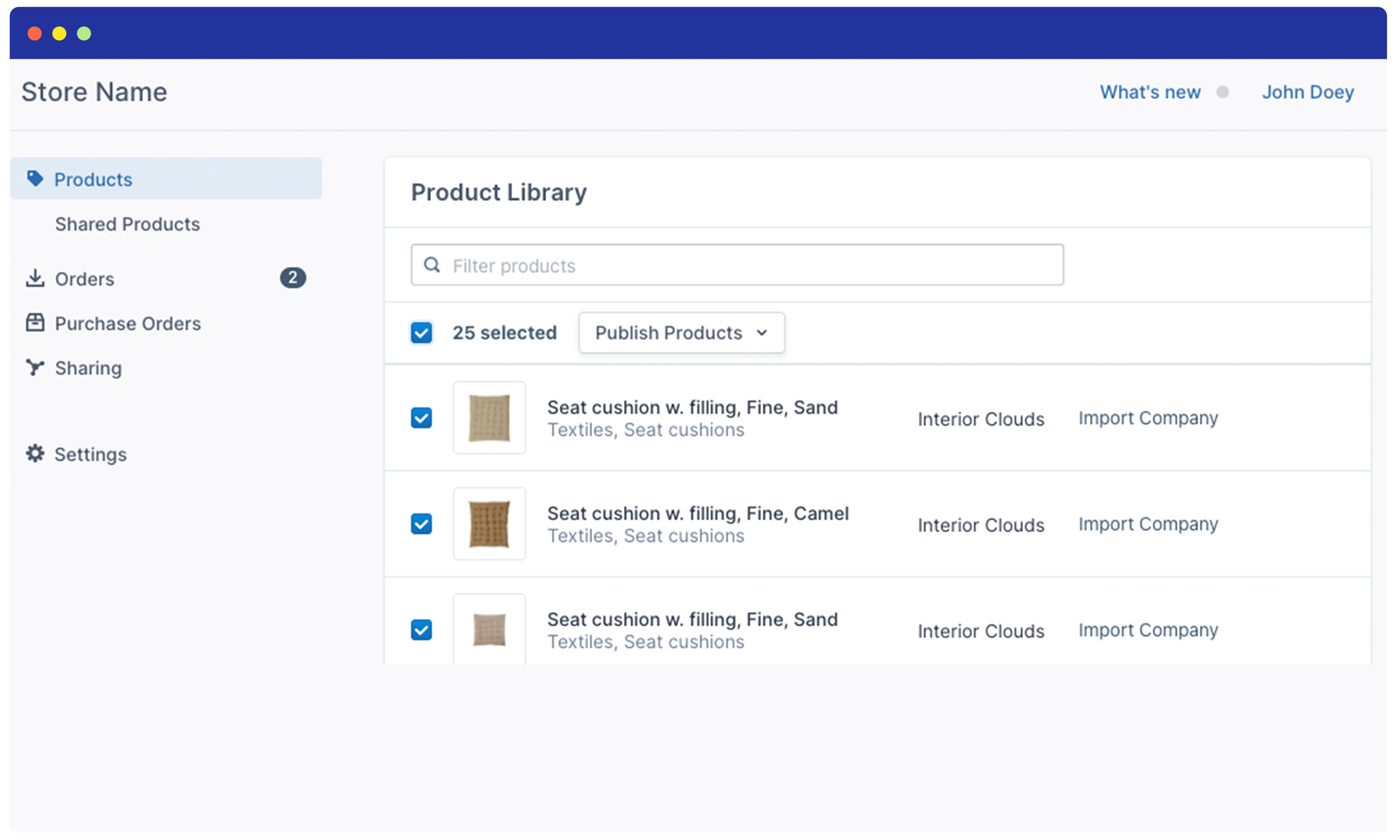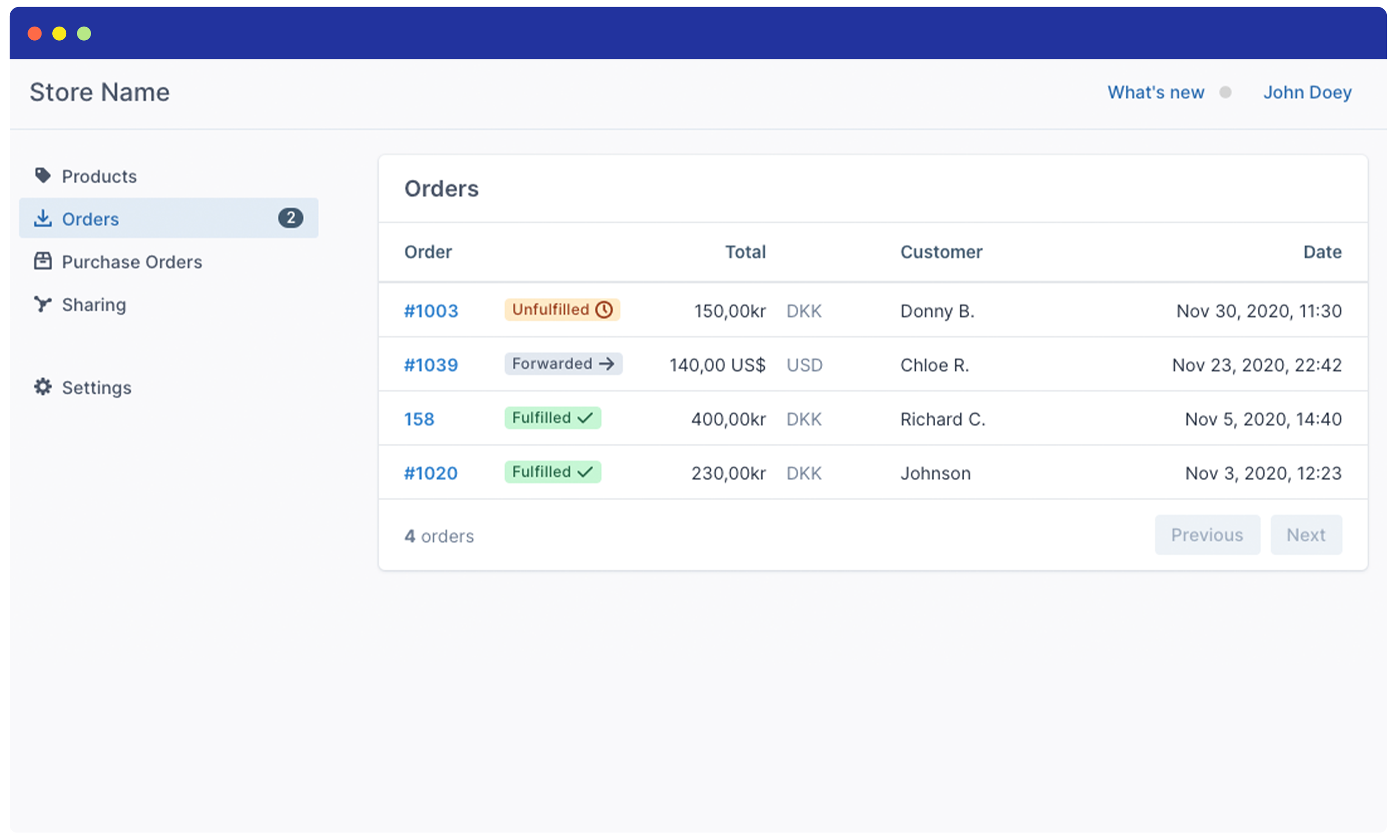 Selling your products has never been easier.
Managing and growing an eCommerce store is not an easy task. We eliminate some of the biggest challenges which enables explosive growth for eCommerce resellers - and of course for you as a supplier. Stedger makes dropshipping and purchase orders easier than over. One platform to manage it all.
NEW FEATURE:
No-code Product Management
Simply upload your product CSV file to Stedger by mapping each data point, such as images, titles, SKUs, prices, etc.
From there, all your data is automatically distributed to all your connected eCommerce resellers!
Stedger integrates with your customers' eCommerce platform.
Ready to offer the ultimate eCommerce growth enabler?